Main content starts here, tab to start navigating
Slide 1 of 2
Slide 2 of 2
Dear Customers,
Extreme Pizza – Walnut Creek is now OPEN for Outdoor Dining, in addition to PICK-UP, TAKE-OUT and DELIVERY ORDERS .
Hours of Operation:
Sunday thru Thursday - 11 am - 8 pm
Friday and Saturday - 11 am - 9 pm
In an effort to contain the spread of COVID-19, we believe it's our social and moral responsibility to minimize personal interaction. To that end, we will be implementing the following changes at Extreme Pizza – Walnut Creek:
• The restaurant will be closed to Dine-In customers until further notice
• Delivery drivers will call/text you upon delivery (so as not to ring your doorbell) and you will NOT have to sign your Credit Card receipt. If you'd like to leave a gratuity for the Driver, please indicate a dollar amount or percentage when placing your order (on the phone or online). Our online ordering form is already equipped to pre-designate a gratuity.
• Pick-up & Take-Out Customers please wait patiently at the table outside the front door. Please respect your fellow customers by providing plenty of space. We ask that you kindly wait outside until your order is brought to you.
We ask for your understanding and patience and that you remember that these measures are being set in place for YOUR SAFETY as well as for that of our employees.
Finally, we thank you for your patronage, and for your cooperation in these challenging times.
Remember, we're in this TOGETHER!







View Our Menu

JOIN US FOR OUR EVENTS!
PINTS ON THE PATIO - THURSDAY - POSTPONED UNTIL FURTHER NOTICE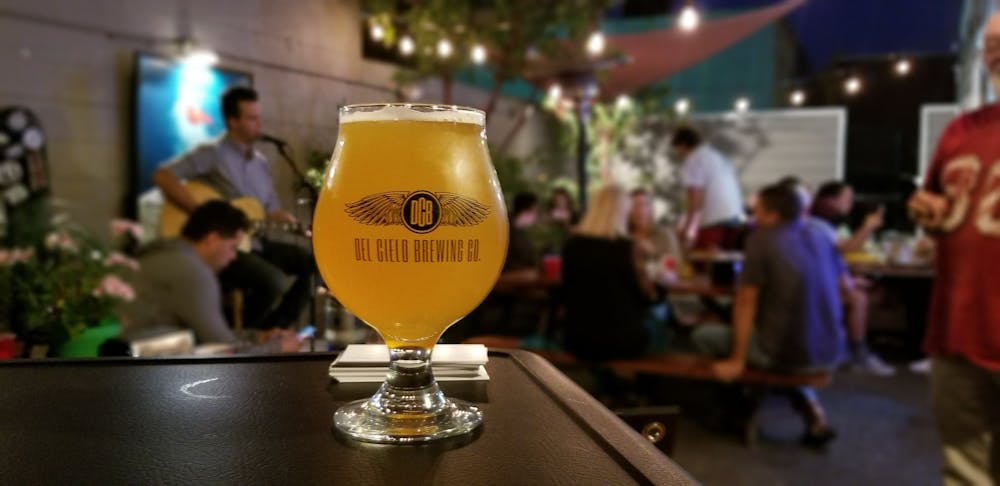 Wine Down Wednesday featuring $7.50 glasses of J. Lohr (Cab and Chardonnay)
THURSDAYS - POKER NIGHT WITH ALL IN POKER LEAGUE
Join the All in Poker league for a fun night of Texas Hold'em! The group meets weekly on Thursdays at 6 pm. 10 Craft beers on tap, great pizza selections and Poker. What better way to start the weekend!
Indoor & Outdoor Seating / Dine-in / Take-out / Delivery / Catering / Take & Bake
Delivery Info
View Delivery Map | For orders South of Livorna Road, please order from the Alamo store location.
Fundraise Here with GroupRaise!
All store locations are independently owned and operated.