Main content starts here, tab to start navigating
Indoor / Outdoor seating / Dine-in / Take-out / Delivery / Catering / Take & Bake
Delivery to the Davis Area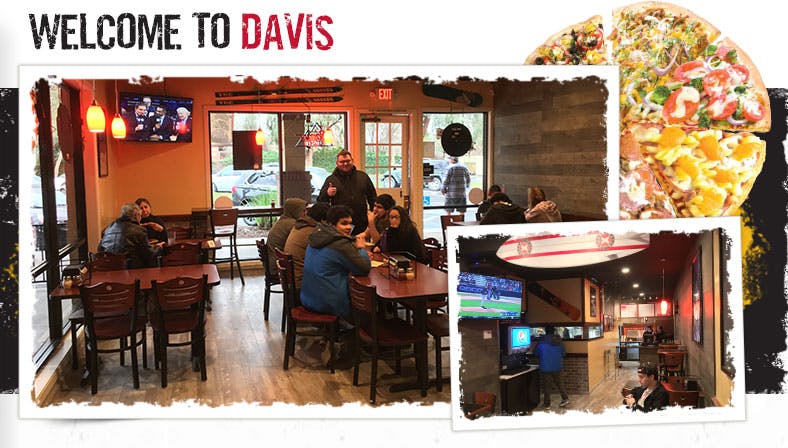 Upcoming Events
Trivia Pursuit Night by King Trivia
Every Tuesday at 8-10PM.
1st prize $30, 2nd prize $20 and 3rd Prize $10 gift certificate redeemable at the store.
Pint Night
Every Thursday from 4PM - Closing. Try out new rotating beers. Pint with any Indee 8" Pizza for $11.95
Happy Hours
Everyday 4-8PM. All pints of beer $4 or $4 off of Pitcher.
Late Pizza Happy Hour
8PM-Closing. Any Huge Slice Pizza $2.95
All store locations are independently owned and operated.